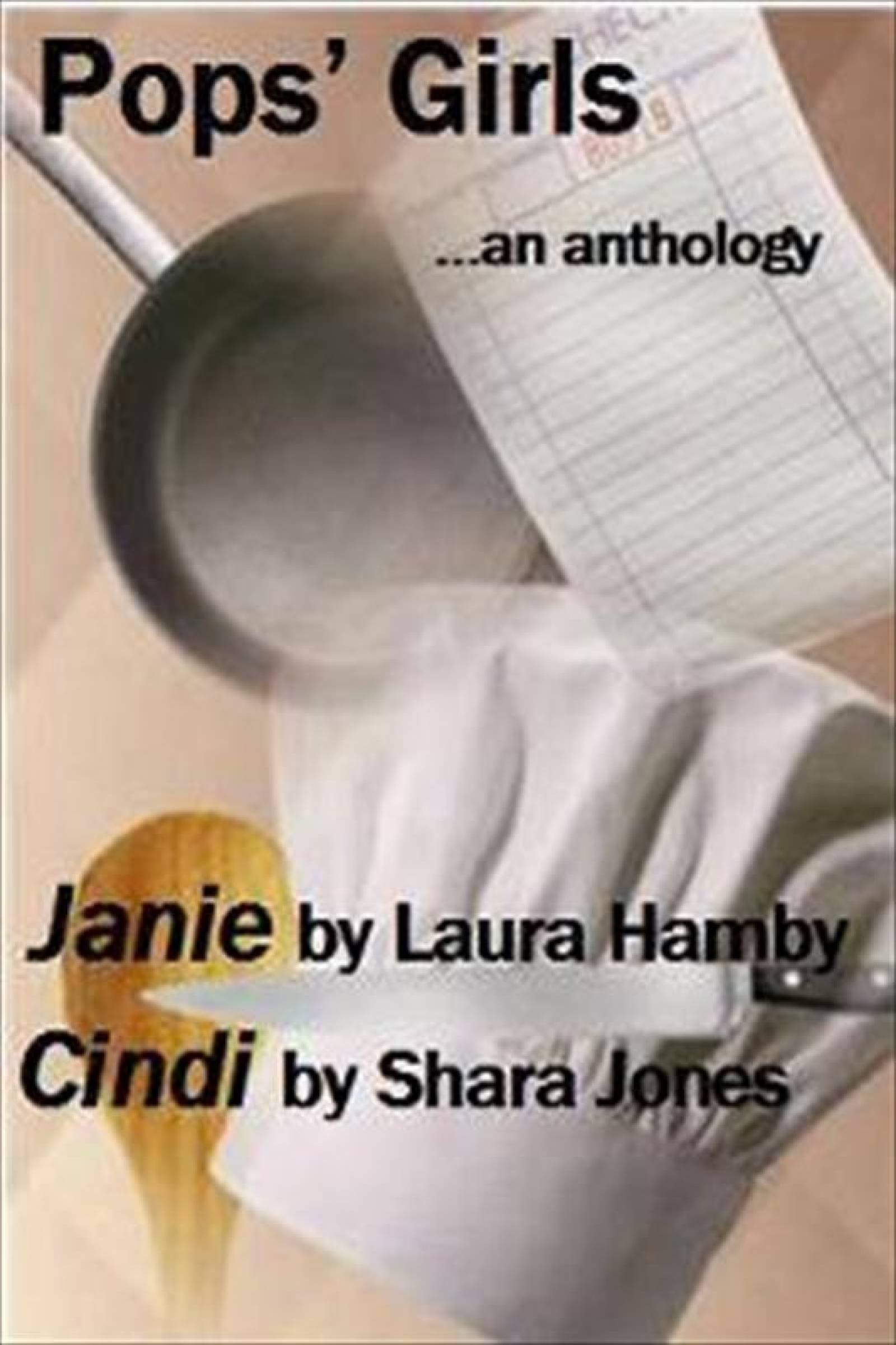 Welcome to Glen Meadow, where the neighbors know everything about you from your love life to your vegetable eating habits. Fall in love with this close-knit town where love blossoms and the peach cobbler is served warm. Follow Janie and Myles, and Cindi and Steve as they fall in love.

Janie by Laura Hamby...Janie Lowell is a woman on the run from a violent past. Fear kept her on the move, but her move to Glen Meadow gives her that elusive something she's been looking for, without really realizing that she wasn't running away from something, but rather she was running to love and safety...And a special someone - Myles Channing.

Cindi by Shara Jones...Providing math and baseball instructions to Ryan keeps Steve Richland in sexy Cindi's playing field, but will it keep him from leaving Glen Meadow and surrendering his freedom for fatherhood? Struggling waitress, Cindi Petroneli will do anything to help her brother--including reluctantly hiring, Steve Richland as his tutor. Can she resist when her resolve is tested by the sexy-as-sin professor and his lessons in love?
And, coming as soon as I can get it formatted and published, another Shara Jones/Laura Hamby Pops' Girls anthology, this one is our novellas, previously published with Meg Allison's contribution, in an anthology, WITH some fun extras like recipes and some historical flashback story pieces.
Fun Pops' Girls: Blue Plate Special Trivia
The town of Glen Meadow is named after one of our mother-in-law's streets. (We're going to be coy, and for privacy reasons, not say WHICH of the 3 Pops' Girls authors MIL, but it's still a fun fact.)
I, me, Laura, am the one who conned...er...got Shara and Meg involved.
None of us can believe it's been 7 years since we wrote this continuity series.
...
...
...
(Pardon me a moment, while I get over the "7 years" part...)
...
...
...
...
...
Okay. Deep breath.
* * * *
Here's a link to Meg Allison's
Second Chances...
The 3rd novel in the Pops' Girls series, on
Amazon
.
Our three novels are intertwined, but they all stand alone as novels. You don't *have* to read all three, but my question is, why wouldn't you? Glen Meadow rocks.
Shhhhh...I have in my files, a half-finished Pops' Girls novel...and I'd like to finish it and publish it. That's not the secret part. The secret part is that I'm going to see if I can't con...er...gently persuade (Yeah! That's it!) Shara/Sherry, my BFFITWW to write another one, too, so we can do another Pops' Girls anthology. Mebbe I'll work on Meg, too. Hehe.